Trial Attorneys in Toledo, OH
Involved in Litigation? We Can Help.
Litigation can be an unfortunate inevitability in many situations. If you are facing a lawsuit as a Defendant or if you are thinking about filing a lawsuit as a Plaintiff, contact a litigation attorney before acting. Sawan & Sawan has a team of litigation attorneys that strive to provide quality representation to all of our clients and to ensure their rights are vigorously defended or pursued. Our trial lawyers can represent you if you are filing a lawsuit or if you are defending yourself from a lawsuit. Even if the lawsuit involved has not yet been filed, it can be prudent to have trial attorneys available to discuss what you might expect to happen and we offer free consultations. Give us a call today and speak with an attorney from Sawan & Sawan at 419-900-0955.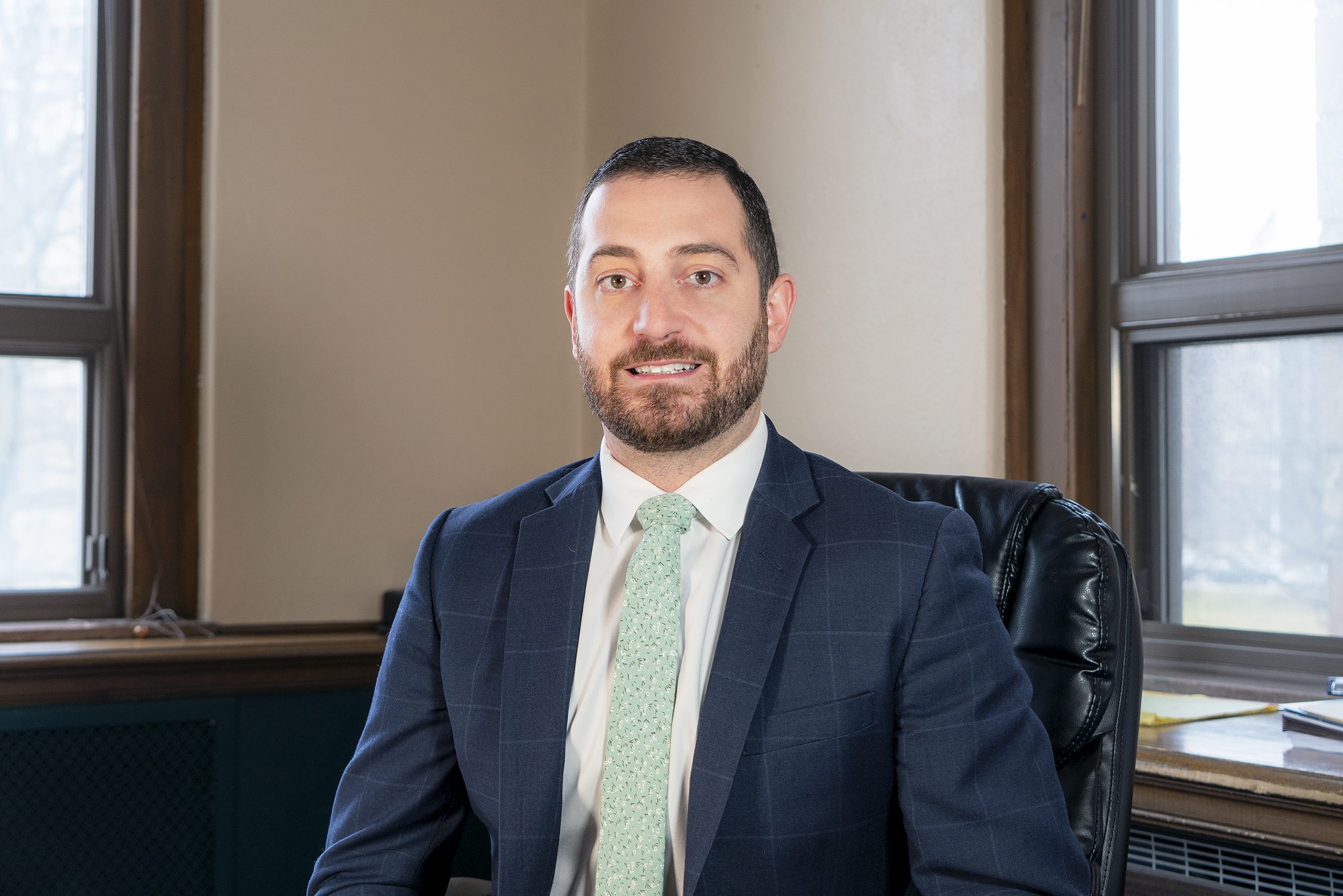 Dennis E.
Sawan
Licensed in Ohio and Florida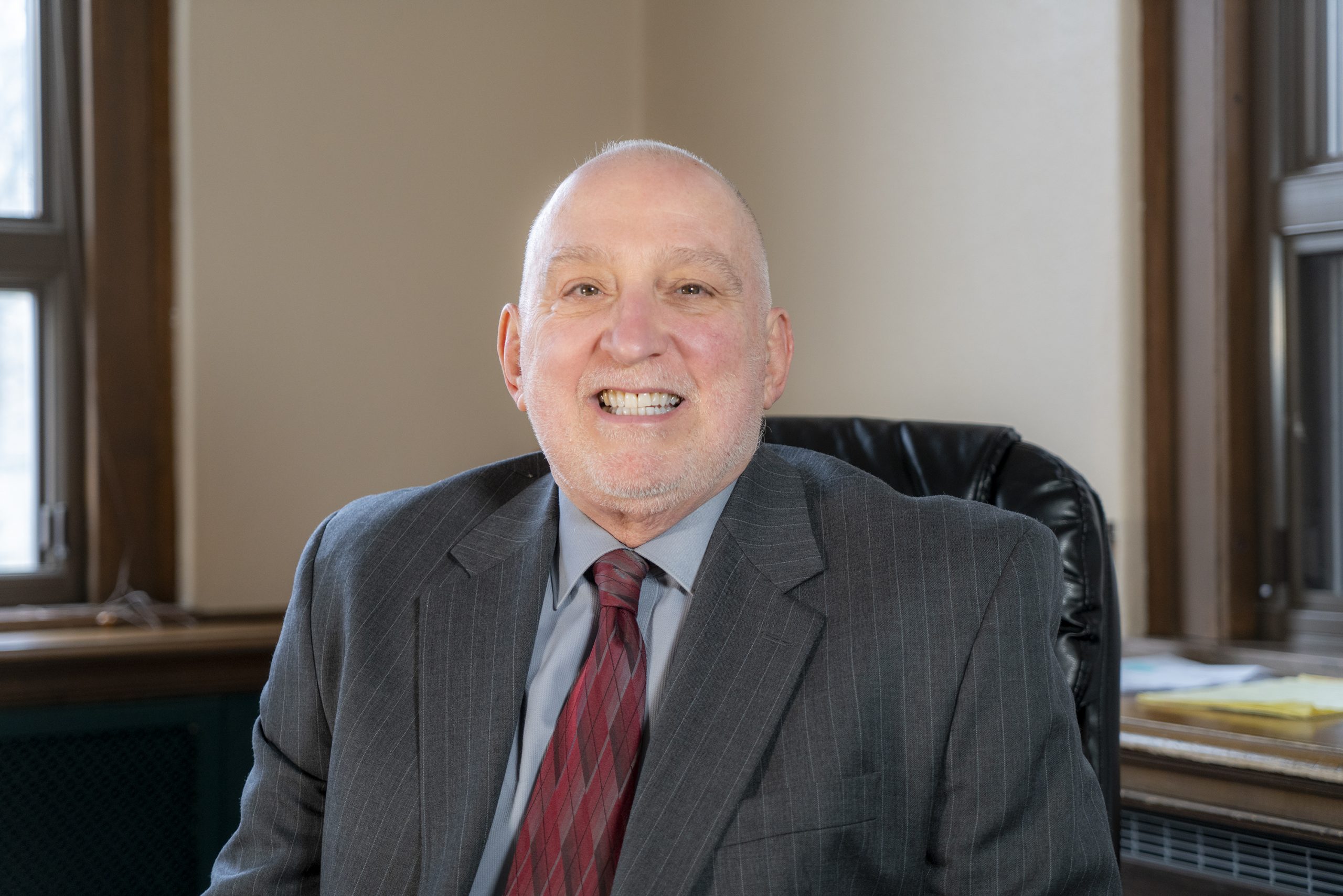 Dennis P.
Sawan
Licensed in Ohio and Georgia
Christopher A.
Sawan
Licensed in Ohio and Michigan
We have over 30 years of combined legal experience.
Please fill out the form and we will get back to you shortly.
There is nothing more valuable than your rights. This is a basic tenet that we apply to the representation of every individual or organization we represent. We believe in ardently defending the principles of the legal system including the procedures, rules of evidence and other aspects of the justice system set out to protect important principles. That's why when justice is on the line, we're in your corner and we stand ready to fight for you. Call us today at 419-900-0955 to discuss your case. Don't leave justice up to chance.
Litigation Practice Areas
According to the most recently available statistics, about 95 percent of pending lawsuits end in a pre-trial settlement. This means that just one in 20 civil cases are resolved in a court of law by a judge or jury. It also means that planning for a pre-trial settlement is a crucial component of any sound legal strategy. In fact, many seasoned lawyers use the bulk of the pre-trial preparation period to build a case that entices their opponents into settling for a favorable sum.
It also appears that personal injury trials favor the plaintiff: According to recent statistics, over 90 percent of cases that go to trial end in victory for the individual who brought the suit. This suggests that pre-trial settlements may be in the best interest of defendants who lack strong evidence to defend themselves against the charges that they face. In straightforward personal injury cases, the outcome of a trial can hinge on the testimony of a single key witness or the examination of certain pertinent records
State v. Federal Lawsuits
Venue is a term that describes the appropriate location for the filing of a suit – and typically refers to which Court to file in. Jurisdiction, on the other hand, deals with the Court's authority to hear a particular type of case – for example a Federal Bankruptcy Court would have jurisdiction to hear a Federal Bankruptcy case. The initial step in filing a civil law suit is to determine where the proper location is – and whether State or Federal Court is the appropriate site. In State and Federal court, there are Rules of Civil Procedure that govern virtually every aspect of a lawsuit to some extent. The federal and state Rules of Civil Procedure are fairly uniform. Local rules in various U.S. District Courts (federal) and individual counties in state courts slightly modify procedures; but for the most part, most suits are comprised of same basic documents and activities.
Court Pleadings in a Civil Suit
A lawsuit starts when one party – either a person or company (The Plaintiff) – prepares and files a document in a Court of appropriate jurisdiction over the parties alleging some kind of wrongdoing by another person or company (The Defendant). A complaint is a document that lays out the specific allegations and damages against a Defendant. After a complaint is filed, the Defendant has a certain period of time in which to respond.
The first document that is filed is the complaint, a document that provides the basic outline of the factual allegations. Attached to the complaint is often a Summons, which advises the party being sued that they have a limited number of days in which to file a formal answer to the allegations contained in the Complaint.
Answers, Counterclaims and Crossclaims
After being served with the Summons and Complaint, the Defendant is typically allowed 28 days in which to respond to the factual allegations of the Complaint (Defendant's Answer). The Defendant may also file a Counterclaim against the Plaintiff for damages the Defendant says he or she suffered due to an alleged wrongdoing of the Plaintiff, arising out of the same transaction or occurrence that gave rise to the original suit. The Counterclaim is filed as part of the Defendant's Answer generally, but not always; so the document is usually entitled: Defendant's Answer and Counterclaim. When more than one Defendant is being sued by one or more Plaintiffs, and one Defendant files a claim against a co-Defendant, that is called a Cross-Claim. The responses to counterclaims and cross-claims are respectively entitled Reply to Counterclaim, or Reply to Cross-Claim.
Every Court has a specific time in which an answer must be filed after being provided notice of the filing of a complaint. Should a Defendant fail to file this, the rules of Civil Procedure provide for a judgment in favor of the complaining party. This is called a Default Judgment – and it is typically done through a non-adversarial proceeding in which testimony is provided to the Court about the damages sustained. This process is called an Assessment of Damages hearing.
Discovery refers to a time period during a lawsuit that begins after a complaint and answer is filed but before a trial is held. This period of time exists to permit all parties to "discover" evidence that may prove beneficial to their position and assist the trier of fact in determining the truth. A broad array of information is gathered through the use of various tools of the litigation discovery process. At the outset, the parties engage in "written discovery." That means that the Plaintiff and Defendant will send each other "interrogatories," "Requests for Production," and "Requests for Admission." In addition, subpoenas may be issued.
Interrogatories: Questions that must be answered, exchanged by the parties, subject to court oversight if the questions are too burdensome or not within the scope of discovery.
Requests for Production: Asks the party to send copies of documents; RFP request access to inspect evidence another party may have in their possession, such as documents, photos, videos; or RFP can request access to the site of an incident if the site is on the Defendant's property, for example.
Requests for Admissions: Documents asking a party to admit to certain facts or to admit the authenticity of documents or things.
Subpoenas: A document signed by an officer of the court (attorneys are officers of the court), requiring a person or company to produce documents and/or appear in person to testify about documents or incidents that pertain to the suit in question. However, the court will not allow for overly burdensome requests or undue expense; and privacy issues sometimes arise, so disputes are often resolved by the court as the litigation proceeds.
After written discovery, it is common to engage in what are known as Depositions. A deposition is a statement, sworn under oath, that is transcribed by a court reporter into a transcript. Depositions allow the parties to question one another and respective witnesses involved in the case regarding information "reasonably calculated to lead to the discovery of admissible evidence." Later in trial, if a person says something that is inconsistent with his testimony during the deposition, he or she can be "impeached," – in other words, their prior words can be used to show they are not being fully truthful. Due to this, depositions are highly valuable in tying down specific testimony and preparing for a successful trial.
During the litigation, disputes sometimes arise over discovery or other matters and the court must consider a variety of written motions. Other kinds of motions may partially or fully bring an end to a case, such as a "Motion for Summary Judgment." While many disputes between parties are handled informally through cooperation, sometimes an issue creates an impasse and a judicial ruling is necessary to set appropriate ground rules. Motion pleading is highly strategic – thus, it is wise to discuss a strategy for this type of pleading with a qualified civil litigator.
Often times, a Court will order that – prior to trial – the parties attempt to settle their disputes informally through a process called mediation. In some jurisdictions, mediation is mandatory. In others, it is not. Regardless, it is always a good idea to consider mediation – as it can prove less risky than a trial.
If the parties are unable to come to an agreement through mediation, the parties will proceed to a trial before a judge or jury. It is typically the Plaintiff's decision as to whether he or she would like to try the matter directly to a judge, or to a jury of his or her peers. There is no one right answer for which option is preferred – as different cases require a different approach.
Contact a Toledo, Ohio Civil Litigation Lawyer Today.
At Sawan & Sawan, our trial lawyers have over 35 years of combined experience presenting, winning and negotiating civil lawsuits. If you have any questions about a civil lawsuit – call today and speak with a lawyer from Sawan & Sawan at 419-900-0955.
Stages of a Civil Lawsuit
Lawsuits can be confusing. Between the jargon and complicated procedures, the whole process is overwhelming. First of all, lawsuits aren't created equal. Each is unique but for the purpose of a systematic process, lawsuits are classified by the justice they seek – criminal and civil. The procedure described below is the general outline of a civil lawsuit. Civil cases are based on non-criminal laws that involve a person, group of people, businesses and organizations. Civil lawsuits involve disputes handled legally by courts such as personal injury or employment issues; and claims can vary in size and complexity. The general process you can expect if you are filing a civil lawsuits is as follows:
Consultation for Legal Representation – Consulting for legal representation involves scheduling appointments and talking to different attorneys at law. This is to ensure the validity of your claims and subsequent lawsuit. Consultations are treated as confidential; it is important to divulge all pertinent information and don't hold back. Presenting all the relevant information is important to establish the strength of the claims, in gathering evidence and forming the right legal strategy.
Pleadings – This is the first formal stage of the lawsuit procedure. The pleadings stage is seen as the initial step where paperwork is filed to the court and gives a summary/explanation to the Plaintiff's side. There will also be responses filed by the Defendant or Defendants. The side initiating the lawsuit will file a complaint, and the person alleged of wrongful act—or defendant—will answer the complaint. Choosing the right court to file the complaint must be considered properly, and that needs the legal knowledge and expertise of the legal counsel. The court must have jurisdiction over the case (subject matter jurisdiction and personal jurisdiction and this is most often the location where the wrongful act was committed and defendant/s).
Discovery – The discovery stage allows for both parties to begin gathering information to reinforce their arguments. Most instances of discovery involve a broad right whereby the plaintiff and defendant are encouraged to go into trial with as much verified information as possible to make their case. It allows for full disclosure and transparency. This is the longest part of the litigation process and requires due diligence to verify all information.
Trial stage – In the Trial stage, the case is presented to a judge or jury. Trials with just a judge and no jury are called bench trials. If case is tried with a set of jury, voir dire or juror selection process must take place. After deliberation over the arguments and evidence is presented, a verdict is reached.
After the verdict is reached, and if one of the parties involved wants to challenge the verdict, the party can file a motion for judgment (for jury trials). The motion allows for the judge to review the case and make a decision without consideration to the jury's verdict. A motion for a new trial can also be filed.
How Much Does a Lawsuit Cost?
Filling a lawsuit is a serious endeavor. It requires strenuous consideration and analysis. It will take time and money. But if you feel that you need to right a wrong, then it is usually the only way to ensure justice is served. In light of this, the money involved in pursuing justice can cost more than you expect. There's no exact figure to answer the question of much a lawsuit will cost. Instead let us breakdown what are the items in a lawsuit, how each of these costs are relative to state laws and give you an idea not in numbers but in context. First, let's make it clear that the lawsuits in this topic refer to civil cases.
The large component of the cost of trial is attorneys fees for a civil lawsuit. Trials require considerable time and expertise. You can expect most trial lawyers to bill on an hourly basis for time incurred on your case. It is quite common practice for law offices to charge clients on the hours spent on phone calls, answering emails, conducting legal research, preparing evidence or submitting documents. This billing method includes an itemized list of time spent in building up, analyzing or reviewing the case. Generally, each side is responsible for paying their own lawyers. There are exceptions such as in anti-discrimination lawsuits, or in cases where both parties reached an agreement that the fees will be paid by one party. Also, there are states with laws that obligate a plaintiff to pay the defendant's attorney's fees if the case has no real basis and deemed by the court as a waste of time. It is important to speak with your lawyer about the opportunity to seek attorneys fees from the other side if you prevail. Certain cases may involve a contigency fee. In these cases, your attorneys will be compensated via a percentage of the amount claimed and won. The average contingency ranges from 30 to 40 percent but sometimes can assist with the cost because the compensation is only due if the case is successful.
There are other expenses incurred during the filing, preparation and trial stages of a lawsuit. Plaintiffs and defendants must be prepared to cover these expenses and the costs can include: filing fees; fees to cover expenses of witnesses to compel them to attend court proceedings; expert witness fees; document preparation fees; deposition costs and court reporter fees; and miscellaneous expenses incurred. It is crucial to know how much you have to shell out in filing a lawsuit. Consult a lawyer and weigh your options if the complaint is worth pursuing. Our offices offer free consultations if you are considering a lawsuit so please give us a call.
There are any variety of reasons for an adverse result at trial — bad facts, complexity of law, suspected bias of jury members or superior arguments by opposing counsel. None of these are grounds for appeal. An appeal must demonstrate judicial or juror error, misconduct or other specific evidence of justice denied. If you believe that you have been denied justice – give us a call today and speak with an appellate lawyer from Sawan & Sawan at 419-900-0955.
Some appeals are a matter of right, others require a petition to persuade the panel to accept the appeal. Once the higher court agrees to review the case, the appeals attorneys at Sawan& Sawan are "all in" and prepared to devote the full resources of the firm in preparing Appellate briefs and presenting oral argument.
Our Services
At Sawan & Sawan, we have experience helping clients with the following:
Arguing cases before the appellate courts
Preparing appellate-related motions
Reviewing the Trial Court record
Providing overview of the appellate process and periodic updates
Determining the issues to raise on appeal
Researching and writing briefs
Contact an appellate lawyer from our team today at 419-900-0955.
We understand the "business" in business litigation because we run our own business. From large multinational corporations to small start ups – Sawan & Sawan can let you navigate the legal system in a cost effective and strategically intelligent manner. As litigators, we know that lawsuits come with inherent risks. We've represented companies whose futures hinge on the outcome of a case. That's the reason that – right from the start – we meet with clients to understand their short-term and long-term needs. Then we craft a tailored approach that is designed to meet the needs and goals of your company. Our experience includes:
Our Services
At Sawan & Sawan, we have experience helping clients with the following:
Non-Compete Litigation
Non-Solicitation Litigation
Breach of Contract Litigation
Tortious Interference Litigation
Partnership/Joint Venture Disputes
Real Estate Litigation
Trust and Estate Litigation
Appellate Advocacy and Guidance
Franchise and Dealership
Our litigation team has over 35 combined years in the practice of law – with experience in nearly every role in the judicial system. Our experience gives us unique insight in the challenges, risks and benefits of the legal landscape as your business progresses through it. At the core of our business litigation strategy is a proven track record of analyzing complex legal issues and business challenges – and navigating them artfully to ensure your business stays on solid footing.
We are true litigators – having spent thousands of hours in Courtrooms. Our business litigation team leverages best-in-class Plaintiff and Defense strategies to maximize the chances of success for our clients. Our time in the Courtroom and advising businesses of all sizes has given us insight on business success that aids clients through the legal process. We provide up-front, honest, multi-dimensional analysis – which enables our clients to make the best decision possible at every stage of business litigation.
We approach every business litigation engagement as a separate business itself, managing both the litigation and business portion of each case through a rigorous cost-benefit analysis. We invest in long term relationships, not billable hours. Sometimes this necessarily translates to some "give-and-take" flexibility with respect to fee arrangements. The fact is, we do no service to our clients if our legal bills make it so they cannot make payroll or purchase inventory. With this in mind, we always work with clients to understand their needs – and estimate expenses as honestly and transparently as possible up front to ensure that it fits in the balance sheet.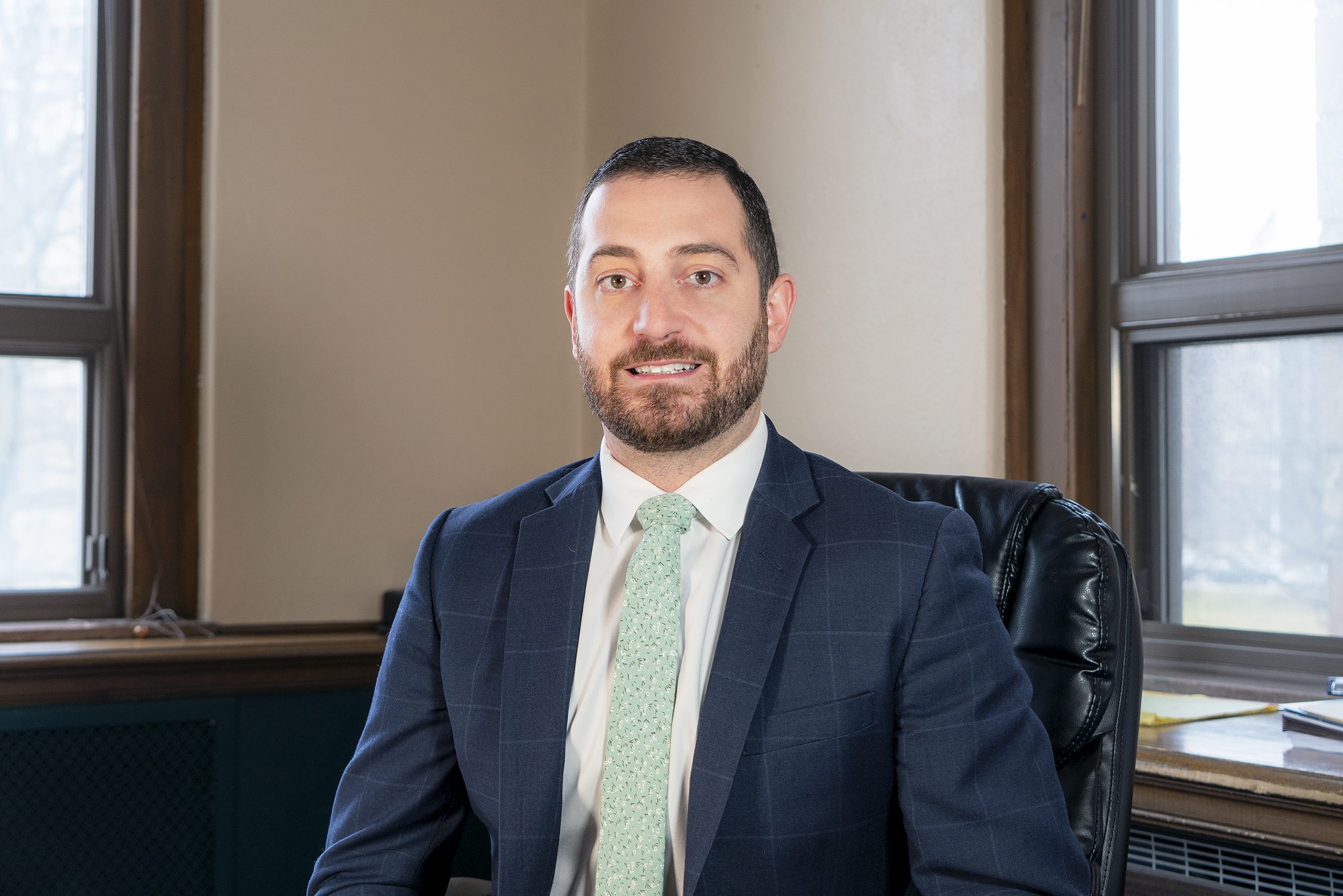 Dennis E.
Sawan
Licensed in Ohio and Florida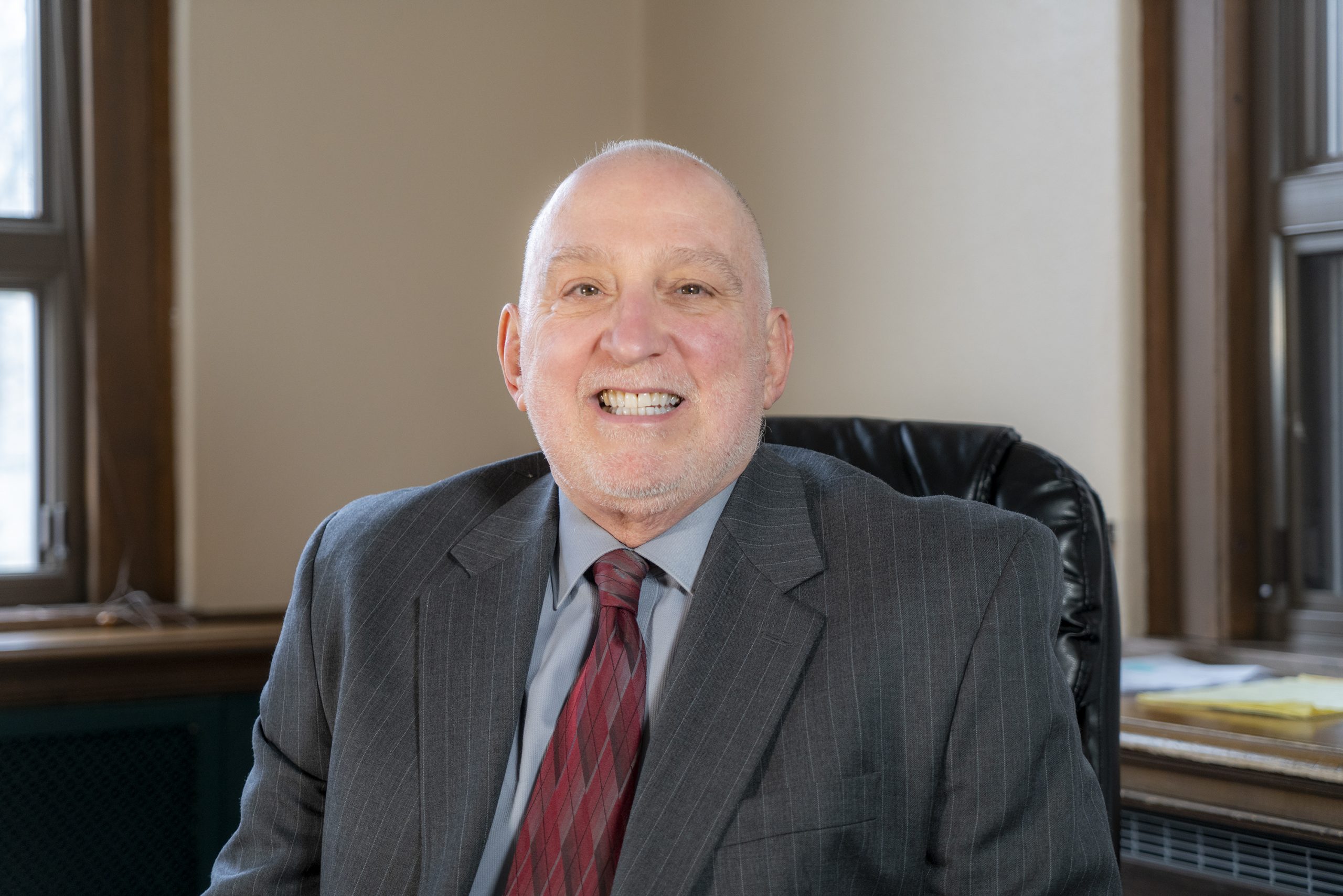 Dennis P.
Sawan
Licensed in Ohio and Georgia
Christopher A.
Sawan
Licensed in Ohio and Michigan
Contact an Attorney today to discuss your case.
At Sawan & Sawan, we offer free initial consultations. We represent clients in Ohio, Georgia, Michigan and Florida. From our family to yours.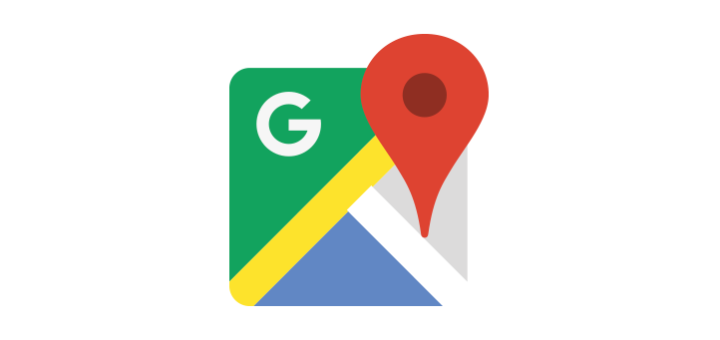 Robert D.
Former Client
Dennis was very prompt in emails, phone calls and helped resolve my case as quickly as possible. I would re-hire him and recommend him to others with no reservations.
John R.
Highly recommend! Works hard and actually does in depth research and analysis on your case. He is great with communicating with you and the courts. I couldn't be more pleased or impressed with him!! Thanks Dennis!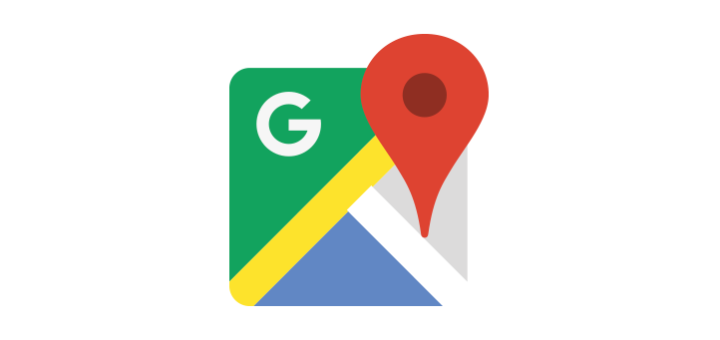 Britney M.
I would recommend Attorney Dennis Sawan to anyone seeking legal representation. Dennis was able to walk me through a complicated, daunting process and ensured that I promptly got a great outcome. He was knowledgeable, professional, and thoughtful. Thank you for all of your help!
The range of knowledge and years of experience within this firm definitely has solidified me as a customer for life! You will not find a better attorney or firm in the city of Toledo, or beyond!
Sawan & Sawan Law Firm diligently and professionally provided me with excellent legal services. Mr. Sawan thoroughly explained all of my options and presented a well designed course for action
My review cannot express the amount of satisfaction I have for this team that represented me. Their legal knowledge and expertise is outstanding by far and if you come across this team I highly recommend them for your number 1 choice.
discover our latest Articles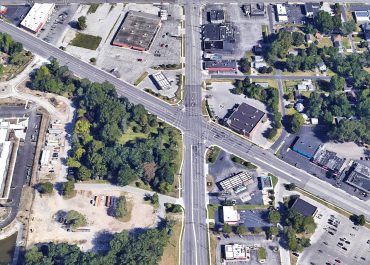 10 Car Accident Closes Intersection at Secor and Monroe After a Semi-Truck Loses Control https://youtu.be/oUToYlpzbIQ On Friday, February 5th, 2022,…