DUI/OVI Defense Lawyers in Toledo, Ohio
Charged with a DUI/OVI? Call Sawan & Sawan today.
A criminal conviction can severely impact your finances, your freedom and your future. If you are in need of a criminal defense attorney, you need to contact a criminal defense attorney in Toledo, Ohio as soon as possible. Any hesitation in seeking the advice of counsel can impact the outcome of your case. Sawan & Sawan has a team of criminal defense attorneys in Toledo, Ohio that strive to reach favorable outcomes for all of our clients and to ensure their rights are vigorously defended. Our criminal defense team can represent you if you are facing felony charges in Ohio, misdemeanor charges in Ohio, a DUI or an OVI in Ohio or any other criminal charges. Even if criminal charges have not yet been filed, you may have been contacted by law enforcement. In such cases, it can be prudent to have counsel available to discuss what you might expect to happen and defend your rights. Give us a call today and speak with a criminal defense attorney from Sawan & Sawan at 419-900-0955.
Our family of lawyers is here to help you with your legal issue. Reach out today to schedule a free consultation.
We have over 30 years of combined legal experience.
Please fill out the form and we will get back to you shortly.
We Will Fight to Maintain Your Rights.
There is nothing more valuable than your freedom. This is a basic tenet that we apply to the representation of every individual accused of a crime. The United States Constitution ensures the accused a fair and unbiased process for which to establish guilt or innocence. Our criminal defense attorneys work tirelessly to guarantee that every right guaranteed to our clients is provided and respected. The criminal defense attorneys at Sawan & Sawan firmly believe that anyone accused of a crime is innocent until proven guilty, and we'll fight to ensure that your rights are maintained. If you've have been charged with a crime, Sawan & Sawan is in your corner.
If you have been charged with driving under the influence of alcohol or drugs, there are some potentially life altering consequences. I do not write this to scare you, but it is critical to your determination to seek counsel that you understand what consequences you are facing. Potential consequences of conviction of a DUI in Ohio include license suspension, large fines, potential employment implications, CDL implications and even incarceration.
But did you know that intoxication results are not always correct? Did you know that an officer's perception of intoxication can often be successfully placed in doubt? This is entirely fact specific, but depending on which kind of test was used, you may be able to successfully challenge the test results. Experienced attorneys get the maintenance records for the equipment used in the testing and know police standards and practices with respect to DUI/OVI arrests. Finally, you need to be prepared, too. No defense is ready unless you are taught how to present yourself on the witness stand. In the final analysis, what a jury wants to know most is who they can trust. With our Ohio DUI attorneys, we bring years of experiencing representing clients charged with DUIs in Ohio or clients charged with OVIs in Ohio. We know how to help you navigate the legal waters.
The process starts with the charged person (Defendant) committing an alleged crime. They can be charged with various categories of both misdemeanors and felonies. The criminal prosecutor makes the decision as to the charges and resolution by either plea bargain, dismissal, acquittal or conviction. The arraignment is the first step in the process. At the hearing the Defendant is entitled to a public defender if they cannot afford an attorney. For that to occur, the person must be indigent and be charged with more than a MM. The Defendant can also either obtain their own attorney or represent themselves. At this time the Defendant can enter a plea.
As to a not guilty plea, the court will enter that plea and set the matter for pretrial. The court will also review or set bond. If the court sets a money bond, the defendant will go to jail until the bond can be posted. After arraignment and before the pretrial, discovery must be requested. This is the process of requesting all the evidence the State has against the Defendant. At the pretrial, the prosecutor will discuss the evidence and make a plea offer in most cases. It will either be accepted or rejected. If rejected, the matter will proceed to trial by either the judge or jury. The jury request must be in writing and filed with the court.
If the defendant pleads guilty, the judge will explain the circumstances of the offense, ask for a statement by the defendant, and then will determine the sentence. The court can also continue the matter for a pre-sentence investigation (PSI). A PSI requires the defendant to attend a conference with probation to discuss the case and obtain background information. A report will be sent to the judge before sentencing. A no contest plea by the defendant stipulates that the judge may make a finding based on the facts as stated in the indictment. This is not to be construed as an admission of any fact at issue in the criminal charge in any subsequent civil or criminal action or proceeding.
The defendant has the right to a speedy trial. This requires that the trial be brought within a certain time frame. That requirement, however, may be waived. Finally, the prosecutor must prove the case beyond a reasonable doubt. That means the evidence must convince the fact finder that the defendant committed the criminal act beyond a reasonable doubt. In essence, in the fact finder's mind there simply cannot be any other result but guilty of the offense.
Need to Know What the Penalties are for a DUI or an OVI in Ohio? Below, please find a chart with Ohio DUI and OVI sentences and penalties.

No. and Type of Offense
Degree of Offense
Incarceration
Fines
1st in 10 years [simple OVI, low test or drug]
M-1
3 days jail or DIP. Up to
6 months. [If Δ given
unlimited privileges with IID, jail to be suspended]
$375 – $1,075
1st in 10 years
and either: [a] high test, or [b] refusal with
prior in 20 years
M-1
6 days jail or 3 days jail
and DIP. Up to 6 months. [If Δ given unlimited privileges with IID, jail to be suspended]*
$375 – $1,075
2nd in 10 years [simple OVI, low test or drug]
M-1
10 days jail or
5 days jail and 18 days HAEM and/or CAM.* Up to 6 months.
$525 – $1,625
2nd in 10 years
and either: [a] high test, or [b] refusal with
prior in 20 years
M-1
20 days jail or
10 days jail and 36 days HAEM and/or CAM.* Up to 6 months.
$525 – $1,625
3rd in 10 years [simple OVI, low test or drug]
Unclassified misdemeanor
30 days jail or
15 days jail and 55 days HAEM and/or CAM.* Up to 1 year.
$850 – $2,750
3rd in 10 years
and either: [a] high test, or [b] refusal with
prior in 20 years
Unclassified
misdemeanor
60 days jail or
30 days jail and 110 days HAEM and/or CAM.* Up to 1 year.
$850 – $2,750
Here are some changes in the new OVI law to remember
First offense OVI suspension raised from 6 months to 1-year.
Can petition court to reduce suspension to 6 month.
Unlimited driving privileges now available with an interlock device
Obtaining an interlock device will suspend the jail time imposed.
If the person violates the interlock order, jail time will be imposed.
If the person gets the interlock, they must obtain a restricted license-failure to do so will result in a Driving Under Suspension charge
After serving one-half of the suspension period, a person may apply for reinstatement of their driver's license. In the past, the minimum suspension was 6 months. A first OVI offender now faces a minimum of a 1-year suspension with the ability to petition the court at a later date to reduce the suspension period to 6 months.
After the driving suspension period is up, a reinstatement fee of $475 must be paid to the Ohio BMV. Proof of insurance that is current as of the end date of the suspension or when the person reinstates-whichever is later must be presented to the BMV as well.
Felony Criminal Defense Lawyers in Toledo, Ohio
If you have you been charged with a felony in the state of Ohio, you need a dedicated and skilled criminal defense team. The team of Toledo Ohio felony criminal defense attorneys at Sawan & Sawan how over 35 combined years of experience representing people accused of crimes. Our team of lawyers will work tirelessly to make sure the legal process is as fair and seamless as possible. Criminal law is complex, and the consequences are severe, so having a strong advocate in your corner is invaluable.
A felony is the most severe type of crime, and carries the potential for a prolonged period of incarceration in the Ohio Department of Rehabilitation and Correction. In Ohio, felonies are classified in one of 5 categories of increasing severity. These categories are (from most to least serious):
Felonies also carry potential monetary penalties ranging from $2,500 to $20,000. Additionally, Ohio is unique in that there are a number of "unclassified" felonies. If you are convicted of a Felony in Ohio, unless a statute provides otherwise, the felony will likely have an associated sentencing range – as well as a presumption for or against community control. In Ohio, probation for felony convictions is called community control, which is a less restrictive option for Courts to use to allow an offender to remain in society. A skilled criminal defense lawyer knows how to most effectively persuade a court to consider community control.
| Offense | Prison Term | Maximum Fine |
| --- | --- | --- |
| Aggravated Murder with Death Specification | Death; Life Without Parole; Life With Parole After 20-30 Years | $25,000 |
| Aggravated Murder without Death Specification | Life with parole after 20 years | $25,000 |
| Murder | 15 Years – Life; Life without parole for certain sexual specifications | $15,000 |
| Offense Level | Prison Term | Maximum Fine |
| --- | --- | --- |
| 1st Degree Felony | 3 Years – 10 Years | $20,000 |
| 2nd Degree Felony | 2 Years – 8 Years | $15,000 |
| 3rd Degree Felony | 1 Year – 5 Years | $10,000 |
| 4th Degree Felony | 6 Months – 18 Months | $5,000 |
| 5th Degree Felony | 6 Months – 12 Months | $2,500 |
Misdemeanor Criminal Defense Lawyers in Toledo, Ohio
While not as serious as felonies, misdemeanor convictions in Ohio can have serious consequences to your life. In Ohio, there are 5 classes of misdemeanors, ranging from a minor misdemeanor on the low end, to a misdemeanor of the first degree on the high end. The maximum term of incarceration associated with each degree of misdemeanor is as follows:
Incarceration for a misdemeanor in Ohio usually occurs in local custody, instead of the Ohio Department of Rehabilitation and Correction. This often means that confinement is completed closer to the site of the charge. Additionally, Courts have the ability to consider probation in lieu of a jail sentence. However, whether probation is available in any given circumstance requires a deep understanding of a number of factors, including the facts of the case, the judge's sentencing preferences and more.
| Offense Level | Maximum Jail Time | Maximum Fine |
| --- | --- | --- |
| 1st Degree Misdemeanor | 180 Days | $1,000 |
| 2nd Degree Misdemeanor | 90 Days | $750 |
| 3rd Degree Misdemeanor | 60 Days | $500 |
| 4th Degree Misdemeanor | 30 Days | $250 |
| Minor Misdemeanor | None | $150 |
*DUI, SOL and drug offenses hold mandatory and/or minimum sentence provisions.*Nearly every drug offense in Ohio carries a mandatory license suspension ranging from 6 months to 3 years.
Criminal Appeal Lawyers in Toledo, Ohio
With the law, the future is always beginning now. The court decisions that shape tomorrow, start today. The fact is that there is no amount of preparation and diligence that can predict the outcome of a legal matter. At times, a unique legal situation comes along that can change the entire area of law through the appeals process. Other times, a jury or judge may have simply misapplied the law or relied on impermissible evidence in reaching a conclusion. The American Judicial System is a system of oversight by progressively more powerful courts. Sawan & Sawan can assist you as you navigate this often complex and confusing system. If you are unsatisfied with your results at trial or any stage of legal proceedings, please call Sawan & Sawan today and see how the appeals process may be able to right what you believe is wrong.
Keep in mind that the Appellate process has very strict technical requirements – including a requirement that a notice of appeal be filed in a timely fashion. The failure to file an appeal within the timeframe required can lead to the inability to appeal entirely. Because of this, you should act immediately to speak to a qualified Criminal Appeal lawyer.
IMPORTANT DISCLAIMER: Sawan & Sawan LLC has made every effort to ensure the accuracy of the information contained on this page. It is important to note that the laws in Ohio can change and while we've made every effort to make sure all of the information here is up to date, there is the possibility that a law has changed or something on this page does not reflect the exact state of the law at all times in the future.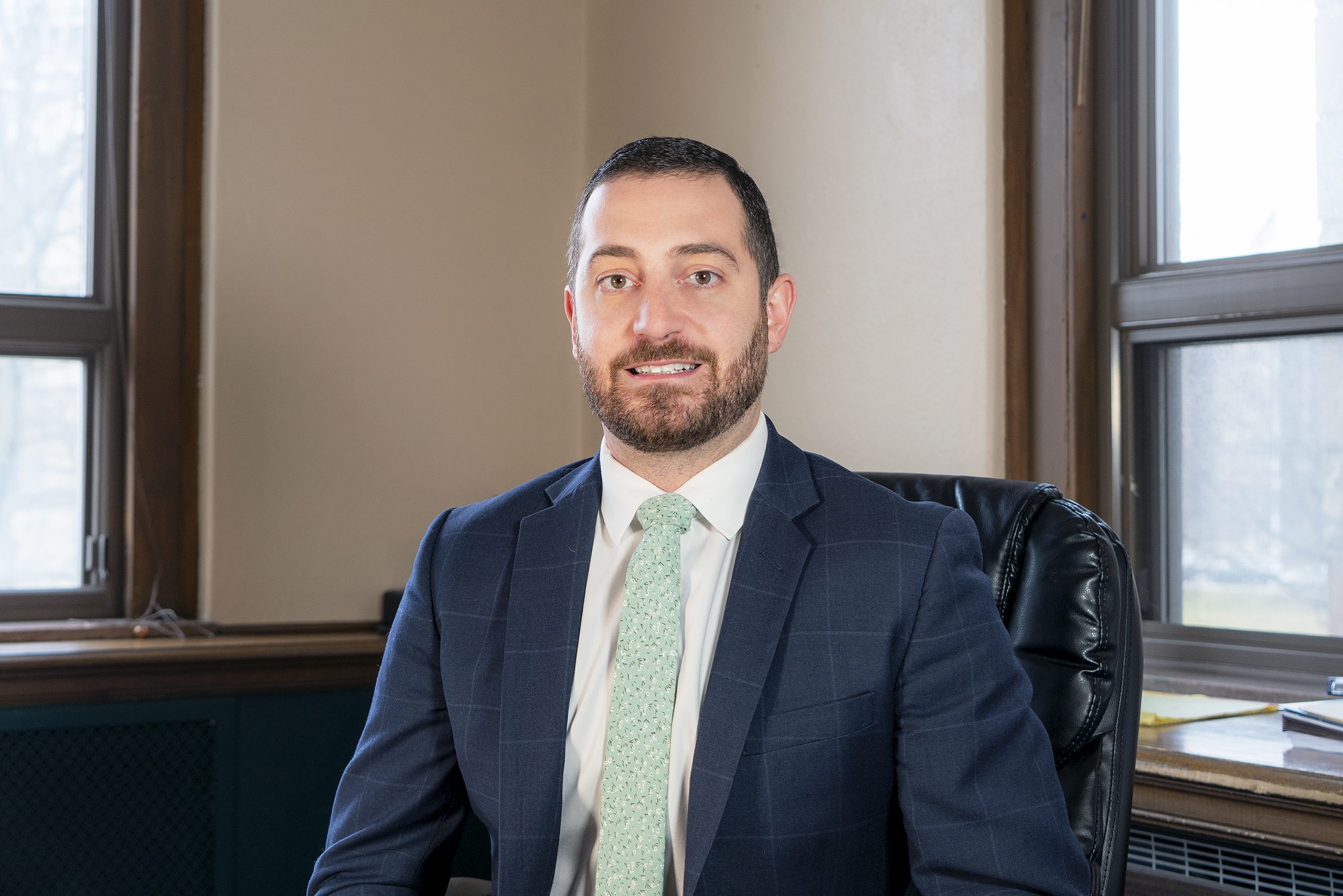 Dennis E.
Sawan
Licensed in Ohio and Florida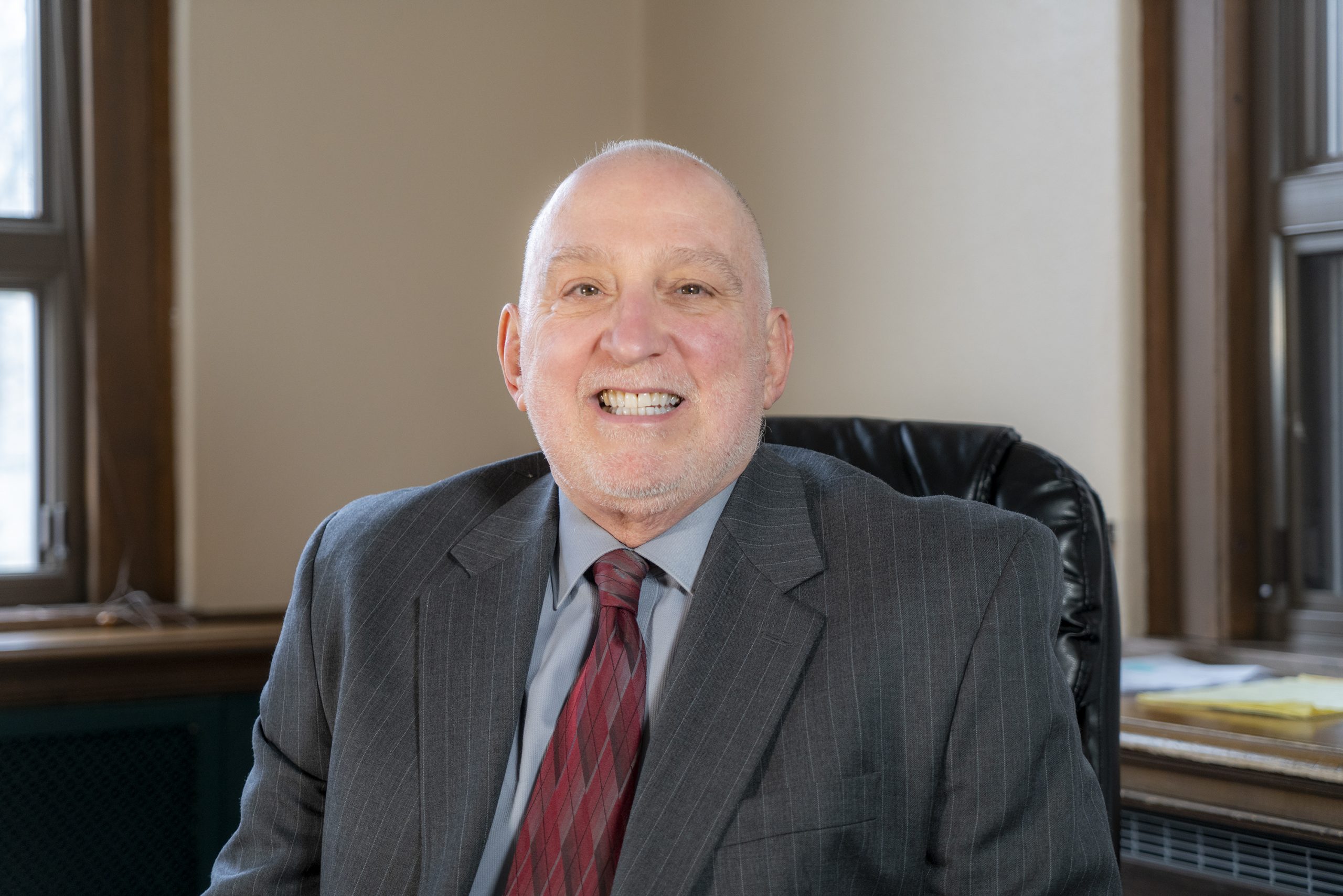 Dennis P.
Sawan
Licensed in Ohio and Georgia
Christopher A.
Sawan
Licensed in Ohio and Michigan
Contact an Attorney today to discuss your case.
At Sawan & Sawan, we offer free initial consultations. We represent clients in Ohio, Georgia, Michigan and Florida. From our family to yours.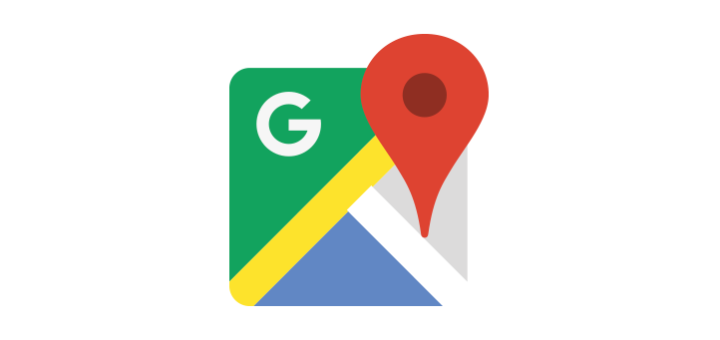 Robert D.
Former Client
Dennis was very prompt in emails, phone calls and helped resolve my case as quickly as possible. I would re-hire him and recommend him to others with no reservations.
John R.
Highly recommend! Works hard and actually does in depth research and analysis on your case. He is great with communicating with you and the courts. I couldn't be more pleased or impressed with him!! Thanks Dennis!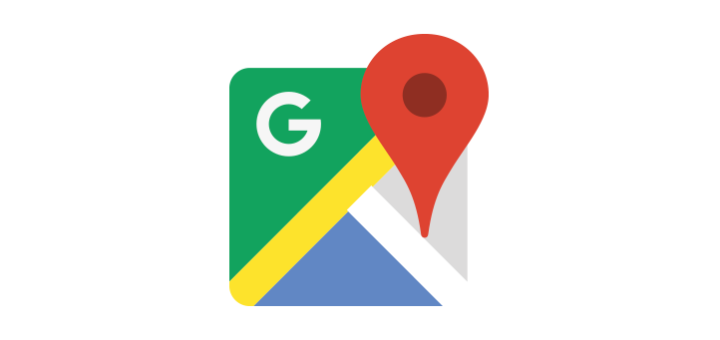 Britney M.
I would recommend Attorney Dennis Sawan to anyone seeking legal representation. Dennis was able to walk me through a complicated, daunting process and ensured that I promptly got a great outcome. He was knowledgeable, professional, and thoughtful. Thank you for all of your help!
The range of knowledge and years of experience within this firm definitely has solidified me as a customer for life! You will not find a better attorney or firm in the city of Toledo, or beyond!
Sawan & Sawan Law Firm diligently and professionally provided me with excellent legal services. Mr. Sawan thoroughly explained all of my options and presented a well designed course for action
My review cannot express the amount of satisfaction I have for this team that represented me. Their legal knowledge and expertise is outstanding by far and if you come across this team I highly recommend them for your number 1 choice.
discover our latest Articles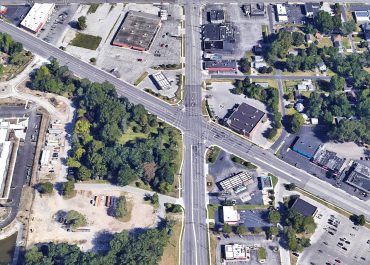 10 Car Accident Closes Intersection at Secor and Monroe After a Semi-Truck Loses Control https://youtu.be/oUToYlpzbIQ On Friday, February 5th, 2022,…