Toledo Car Accident Lawyers
Fill out the contact form below and a lawyer will contact you to discuss your case.
Local Car Accident Attorneys in Toledo, Ohio
Our family of Toledo Car Accident lawyers have been practicing in Downtown Toledo, Ohio for over a decade. Toledo is home for us – so we take a personal stake in each and every case we take. Toledo is a city in and the
county seat
of
Lucas County, Ohio
, United States. Toledo is in northwest Ohio, at the western end of
Lake Erie
bordering the state of
Michigan
. The city was founded in 1833 on the west bank of the
Maumee River
, and originally incorporated as part of
Monroe County
Michigan Territory
. It was re-founded in 1837, after conclusion of the
Toledo War
, when it was incorporated in Ohio. After the 1845 completion of the
Miami and Erie Canal
, Toledo grew quickly; it also benefited from its position on the railway line between
New York City
and
Chicago
. The first of many glass manufacturers arrived in the 1880s, eventually earning Toledo its nickname: "The Glass City." It has since become a city with an art community, auto assembly businesses, education, healthcare, and local sports teams. The population of Toledo as of the
2010 Census
was 287,128 making it the 71st-
largest city
in the United States. It is the fourth-most-populous city in the
U.S.
state
of
Ohio
, after Columbus, Cleveland, and Cincinnati. The Toledo metropolitan area had a 2010 population of 608,145, and was the sixth-largest metropolitan area in the state of Ohio, behind Cleveland, Columbus, Cincinnati, Dayton, and Akron
As one of the top firms of car accident lawyers, we know all too well how debilitating and traumatic a car accident can be. The road to recovery can be long and arduous, and dealing with the insurance companies involved only makes the situation that much more difficult. Make no mistake, a car accident claim is a complex financial and legal process. Getting to successful settlement for your car accident claim takes attention to detail, persistent focus, and zealous advocacy. At Sawan & Sawan, our family of skilled Toledo Car Accident Lawyers know insurance law, policy exclusions and liability statutes. We can help you navigate the often confusing patchwork of laws and insurance policy provisions to help put the pieces of your life back together. If you or a loved one have been in a car accident in Toledo, Ohio – the Toledo Car Accident lawyers at Sawan & Sawan are here to help. In our over 35 years of combined legal experience spanning two generations of the Sawan family, we know all too well the damage a car accident can cause. Your life can change in an instant. Because we've seen the confusion after a car accident first hand, we decided to create and publish this guide to Ohio Car Accident law to provide some information we think all victims of negligence should know.
How Frequently Do Car Accidents Happen in Ohio?
In 2014, the Ohio Department of Public Safety (ODPS) reported 282,368 total traffic crashes in Ohio. Of these crashes, 69,917 caused injuries and 919 resulted in at least one fatality. The devastating effect of these on Ohio families cannot be overstated. Many people understandably expect that, after a car accident, insurance companies will offer a fair settlement based on the all of the costs associated with the accident. Unfortunately, many victims find out too late that this isn't always the case. Without aggressive and smart representation, car accident victims can be left with little or no compensation due to inadequate insurance coverage or because they made a serious mistake when filing their accident claim. As a family of Toledo Car Accident lawyers, we take our client's legal matters personal. We recognize the impact a car accident can have on a family, and we fight relentlessly to ensure the insurance companies and responsible parties play fair.
Most Common Causes of Car Accidents in Ohio
Improper Lane Change/Passing/Off Road
What Should I Do After a Car Accident?
Do Not Leave the Scene and Ensure Everyone's Safety
If you are involved in an automobile accident, you should under no condition leave the scene; otherwise, you could face criminal charges. The most critical first step is to call an ambulance if someone has been injured. Make sure your vehicle is not creating a hazard to other motorists by moving it from the flow of traffic, when possible. Next, you should call the police and file an accident report. Never admit liability at the scene of the accident–this is a legal matter that will be investigated later. You have to make sure everyone is alright, including yourself. Second impact collisions are often the most dangerous, so getting out of the flow of traffic is vital is you are able to. Secondly, you have to try to remain calm although that's very difficult because you were just in an automobile accident. Lastly, you want to make sure you fully cooperate with the reporting officer for you have a good record of the incident.
Collect Information From the Scene Safely, if Possible
Be certain to collect the names, addresses, and phone numbers of any witnesses, or others involved in the accident. It is also a good idea to take photographs to document skid marks, vehicle damage, road obstructions, and injuries. Remember, your phone is your friend when gathering evidence. If it's accessible, it's always a good idea to use your phone to photograph the accident scene – including the orientation of cars, any skid marks and anything else that you believe is pertinent to your case. You want to take photographs of the scene, including your vehicle and the other vehicle.
Should I Make Statements at the Scene of a Car Accident?
Statements at the scene can be used in a Court of law, and can hurt your case if those statements don't necessarily cover what happened in the accident or you make a statement out of emotion. So you generally do not want to make statements, but you do want to ensure you get witness information. You have to remember that the courthouse is not held in the street and there is a process for determining fault, so you need to let the process play out. Arguing about fault at the scene really doesn't serve you.
Reading the Accident Report
After an accident, the first step is the document everything you can remember. One of the best ways to do this is by getting the police involved. A police report creates an independent account of the aftermath of the event, which serves to protect vital evidence close to the time of the event. Remember to never leave the scene of an accident prior to making a report, as it is often a crime. In order to get the most out of the police report that is generated, it is helpful to review where some pertinent information is located. Below is a blank example of the HSY7001 form used in most jurisdictions in Ohio.
Review All Insurance Policies That May Cover the Accident Claim
It's important to note that health insurance may not cover the entire cost of your medical expenses and this often leaves a bill that needs to be paid out-of-pocket by the car accident victim. While the medical expenses you pay out of back should be paid back out of any compensation you receive, it can be burdensome for car accident victims to pay this cost upfront while awaiting the potential settlements of their claims. In such circumstances, it can be an effective option to exhaust "medpay" benefits under an applicable insurance policy before utilizing private insurance. This is possible because "medpay" benefits under automobile insurance policies will cover the entire amount of the medical bills until the policy limit is exhausted, allowing car accident victims to avoid the necessity of big out of pocket expenses.
Hiring a Car Accident Attorney
How Soon After a Car Accident Should I Get a Lawyer?
The sooner you speak to a car accident lawyer, the better. You want to get a lawyer just as soon as you can so that that lawyer can get involved as early as possible to ensure that everything is preserved, that your rights are protected and to make sure there is a good trail of documentation from the date of the accident.
How Much Does a Car Accident Lawyer Cost?
One of the most frequent questions we get as Toledo Car Accident Lawyers is about how much Car Accident lawyers cost. While this can vary to a degree based on location and firm, we are sensitive to the unique circumstances victims find themselves in. Often, victims of a car accident lose their ability to work or incur significant out of pocket expenses. Because of this, the Car Accident Attorneys at Sawan & Sawan never charge an initial consultation fee for a review of the facts surrounding your case.
Personal injury cases we handle generally involve a contingency fee agreement, although alternative payment methods are sometimes available if you prefer. Under a contingency fee arrangement, the client agrees to pay a specified percentage of the recovery. If there is no recovery, there is no fee and we often absorb the expenses which have been advanced on the case. Call 1–866-INJURY-0 today to schedule a free consultation with a Toledo Car Accident Lawyer.
In short, it costs nothing to speak to a car accident lawyer. Free consultations allows you to get the legal advice you need to protect your rights without excessive cost. If you choose to hire a car accident lawyer, we generally work on a contingency fee – which means we only take a fee if we are successful in resolving your case or winning at trial. To schedule a free consultation, call 419-900-0955 today.
How Do I Choose the Right Lawyer After an Accident?
Before hiring an accident lawyer, schedule an initial consultation. At that first meeting, which generally is free, you will have an opportunity to interview that attorney concerning their qualifications. This will help you determine if this is the attorney you would like to handle your case. You will be looking for an attorney that has experience, knowledge in their respective practice, and who not only listens but patiently answers your questions. That attorney should provide you with a realistic award estimate and whose case- management strategy agrees with your expectations. Finally, you must determine if the attorney fee is fair and reasonable.
As to background and experience, begin the meeting by asking the lawyer about their professional experience and background. The following questions may help:
As to legal philosophy and style, you can ask the attorney about their personality as an attorney. What is their approach to handling a case? What is their philosophy or style in a case? Do they present options and ask me to make a decision or do they tell me what I should do? Do they believe in settlement or trial?
As to the assessment of the case, factually discuss the matter with the attorney. Be specific and include all witnesses and their story. Include the time frame, the location, and all of the parties. This information will be confidential. What potential outcome do they see? What about problematic issues in the case? Will these issues effect the outcome? What are the chances of settlement versus trial? Can the matter be arbitrated or mediated?
When looking at case-management, you need to ask if the attorney is available to assist you. Will that attorney handle the case or will it be given to a paralegal? Who will be doing what in your case? How often will you be contacted for updates? What will be the best number to reach you at?
Finally as to fees, most attorneys work on either an hourly rate or by contingency. A contingency means there will be no upfront attorney fees, but the attorney will take a percentage of any financial award you receive. The costs will be your responsibility. Sometimes an attorney will front the costs and recover them in a financial settlement.
Ultimately, you will want a Toledo Car Accident Lawyer who has the skills and expertise to handle your case, who provides good advise, who has a strategy you agree with, who has realistic award estimates and who charges reasonable legal fees.
Do I Have to Have a Lawyer If I'm in a Car Accident?
Dealing With Insurance After an Accident
Should I Contact Insurance Companies After a Car Accident?
You have to remember that insurance companies have legions of trained adjusters that know how to get information out of you to minimize your claim – so it's important that you speak with someone that represents your interests before speaking to an insurance company. If the insurance company for the driver that hit you gets wind of the accident – which they often will from their insured – they will likely contact you and more often than not offer you a very low settlement amount. If an insurance company is calling you, we advise speaking to a car accident Attorney before you speak to the adjuster.
Should I Settle My Car Accident Case?
The unfortunate reality of a car accident is that it can have a devastating financial impact on your life. If you're injured in a car accident in Ohio, you will incur medical expenses for the treatment of your injuries. The average car accident in the United States is estimated to cost tens of thousands of dollars per accident. For a serious injury in a car accident, the medical expenses can be in the hundreds of thousands of dollars. There are often lost wages and others damages as well. Of course, the most important thing if you were in a serious car accident in Ohio is to obtain the medical treatment you need to ensure you return to the best health possible and can continue your life but your financial affairs can be severely impacted. It does beg the question, however, as to how these medical expenses should get paid? Most people have both private health insurance, as well as some coverage under a car insurance policy for medical payments (called "med-pay" for short). It is important to make sure you receive full and fair compensation. If you are considering a settlement for a car accident in Ohio and have not spoken to a personal injury attorney, we strongly advise you to schedule a free consultation.
What Type of Compensation Can I Get After a Car Accident in Ohio?
We have extensive experience dealing with Car Accident claims, and as a result, we are uniquely aware of the consequences a car accident can cause. As a result, the team of Toledo Car Accident lawyers at Sawan & Sawan fight aggressively to get victims what they deserve. While every case is different with respect to the damage caused, our family of Toledo Car Accident Lawyers seeks compensation for the following:
How Much is My Car Accident Injury Lawsuit Worth?
As car accident attorneys, we find that many clients have similar questions after being involved in a car accident. To try to help, Sawan & Sawan composed a series of videos with answers to frequently asked questions.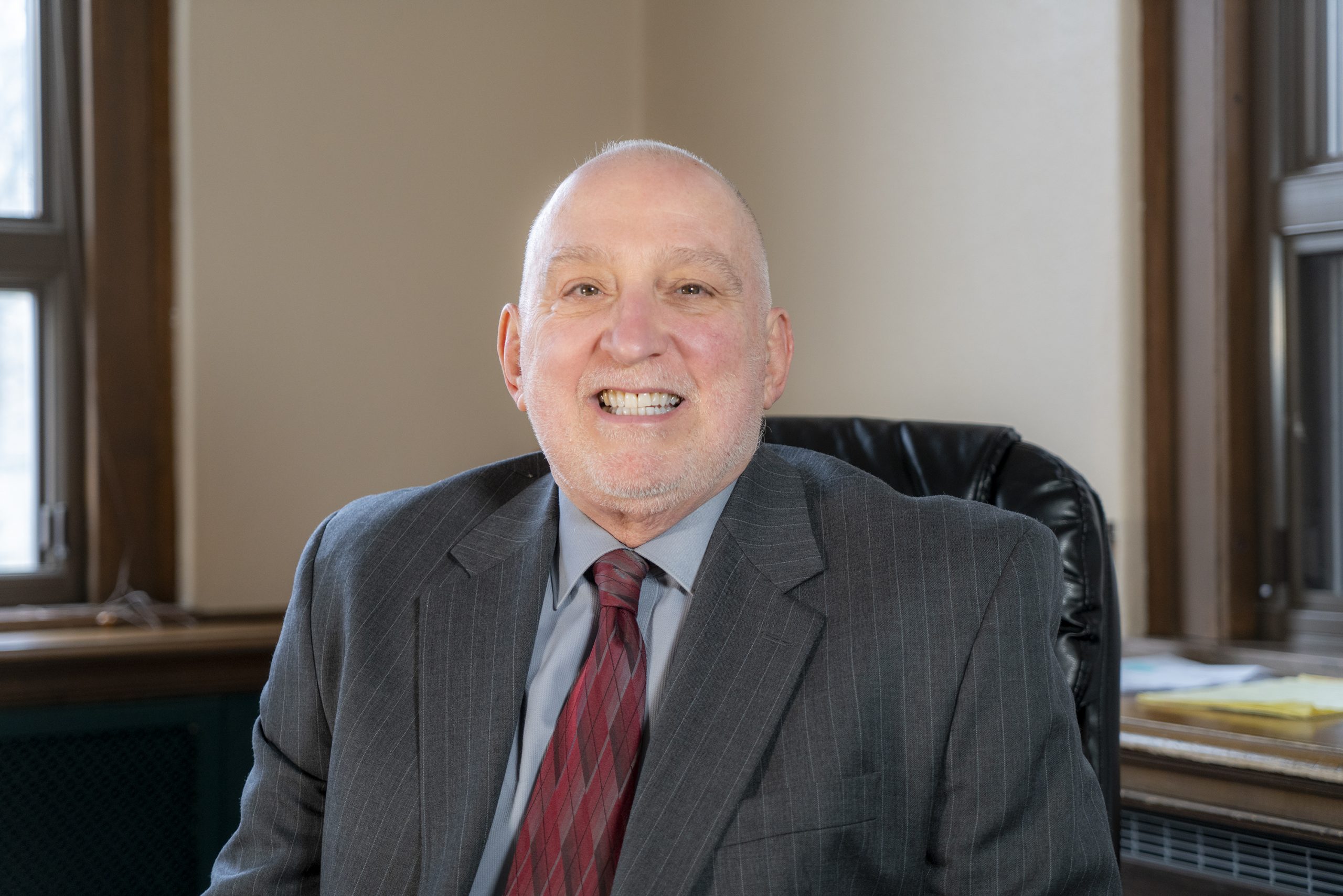 Dennis P.
Sawan
Licensed in Ohio and Georgia
Christopher A.
Sawan
Licensed in Ohio and Michigan
Contact an Attorney today to discuss your case.
At Sawan & Sawan, we offer free initial consultations. We represent clients in Ohio, Georgia, and Michigan. From our family to yours.
discover our latest Articles